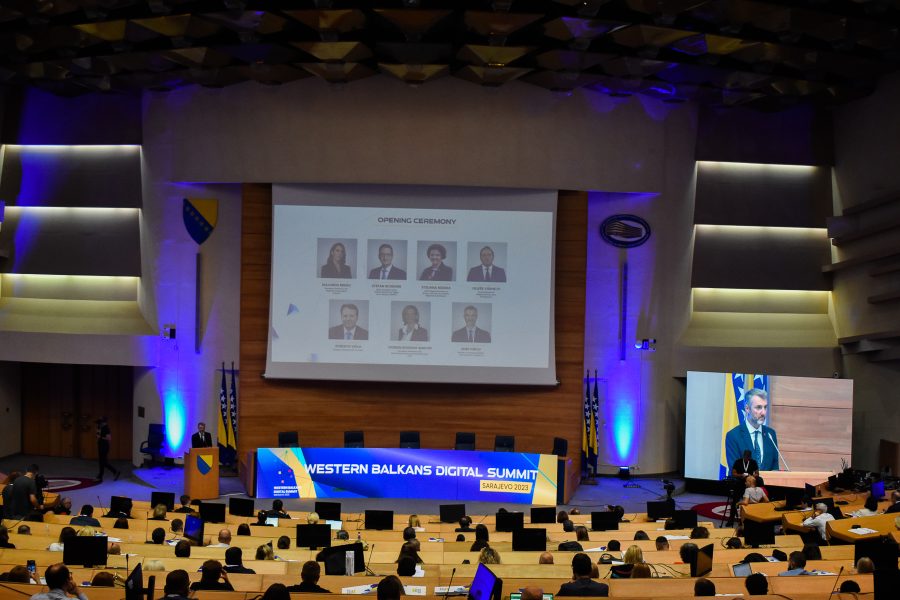 Sarajevo hosted the 6th Western Balkans Digital Summit that was held from October 4th to 5th, at the Parliamentary Assembly of Bosnia and Herzegovina. It is the largest regional digital event on cooperation in the field of digital transformation, and this year it was organized by the Ministry of Communications and Transport of Bosnia and Herzegovina with the support of the Regional Cooperation Council.
This two-day event gathered some 500 participants, representatives from 150 companies and more than 100 speakers.
The main message from the Summit is that the Balkans needs a Digital Community modelled after the Energy Community and Transport Community.
Representatives of the Western Balkans Chamber Investment Forum participated at the panel Interoperability in Wester Balkans – Business Cases within which Market Access and Market Intelligence Databases were presented, likewise other achievement of the WB6 CIF in the field of digitalization and in the field of giving support to the companies in the region in digitalization of their services.
The panelists pointed out that interoperability would facilitate the achievement of a single digital market, which means that mutual cooperation would be the most important factor of the digital transformation.
It was stressed that many economies have digital solutions such as digital signature, but we still do not see that butterfly because the solution is not used. It was underlined that the problem lies not only in laws and regulations, but also in the human mindset and gaining the trust of people in the use of digital services provided to them.
Another problem was highlighted, which is that governmental institutions have a problem with retaining quality IT staff, which slows down the digitalization and improvement of the public sector.