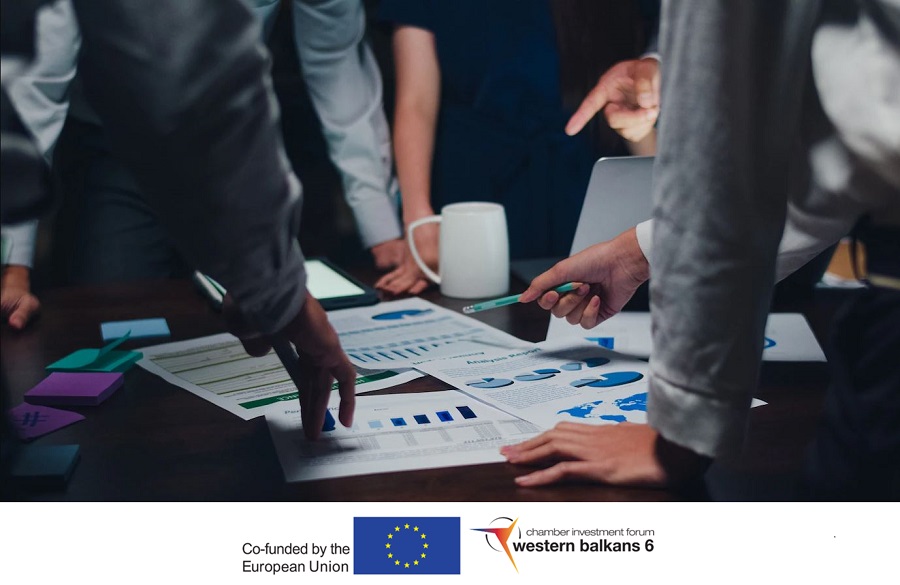 WB6 CIF invites small and medium companies (SMEs) from
Western Balkans Six (WB6) region to participate in
Technical Assistance program for entering the European and global markets
Western Balkans 6 Chamber Investment Forum (WB6 CIF) is a joint initiative of chambers of commerce and industry from Albania, Bosnia and Herzegovina, Kosovo, North Macedonia, Montenegro and Serbia, which represents the interests of more than 350,000 companies, in its mission to connect the business community of the region and to provide a joint voice to region's businesses.
Within the Supplier Development Program, and with the support of the European Commission, 60 select SMEs from the WB6 region (10 companies per economy) will have the chance to get free of charge assistance to place their products on EU markets.
What do selected companies get from this program free of charge?
Throughout the Technical Assistance experts will support SMEs from WB6 in acquiring competencies that will make them more attractive for entering the European and global value chains, including the development of their export strategy, tailor-made trainings and support as well as the enhancement of their digital skills and digitalisation.
Within the Technical Assistance, all SMEs will:
• Receive comprehensive report about the potential exporting markets in EU for their sector
• Participate in the tailor-made training in order to enhance their digitalization and exporting capacities
• Be trained how to use digital tools for finding data about exporting markets in the future
• Have tête-à-tête meeting with the experts to go through their export strategy and get additional support
• Receive list of 10 potential partners from their sector that may be interested in future cooperation
At the end of the program companies will develop their personal export strategy, through the process led and facilitated by experts in this field.
Preconditions for applicants
Applications are restricted to small and medium companies, registered for the following sectors:
• Fruit and vegetable processing
• Production of machinery and machinery parts
• Production of alcohol drinks (wine, brandy/ "rakija", etc.)
Applicants should be registered in one of the Western Balkans 6 economies: Albania, Bosnia and Herzegovina, Kosovo, Montenegro, Republic of North Macedonia, Serbia and should have their registered profile in Market Access Database.
Working language during the Technical Assistance program is English, therefore fluent knowledge of English of companies' representative (contact person/participant in the program) is obligatory.
Deadline for submitting applications is February 6th 2023 at 12h.