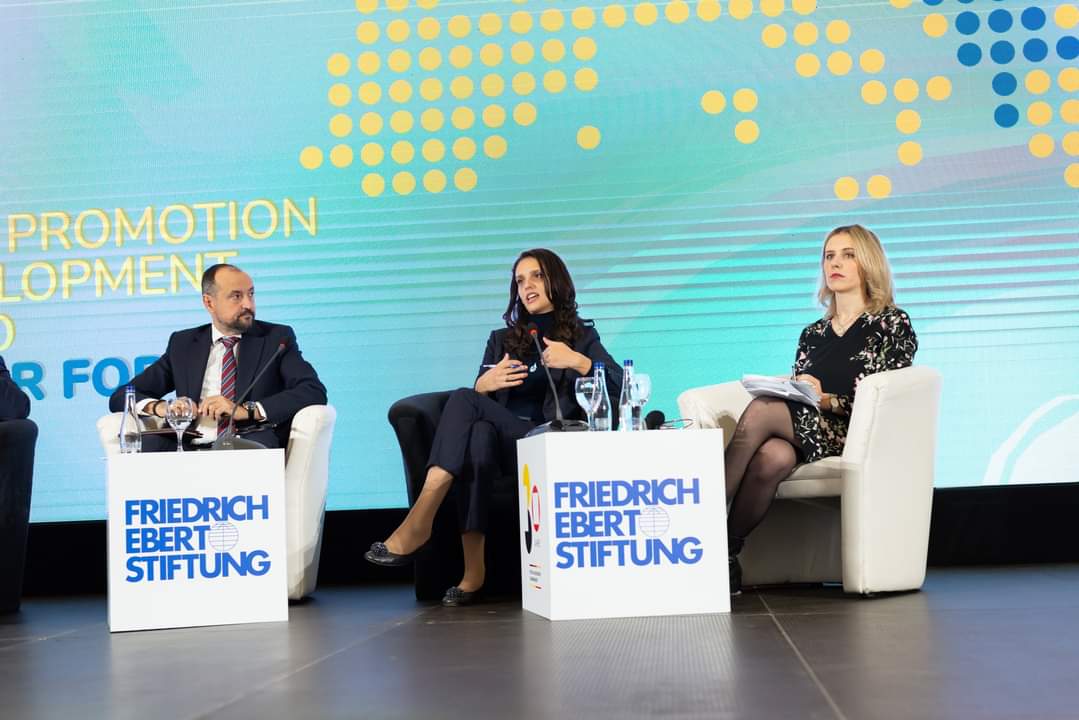 Ms.Tatjana Shterjova Dushkovska,WB6 CIF Secretary General, participated in the panel that was part of the event – Berlin Process 2022- Intensified Cooperation: The Renewed Berlin Process and the Future of Regional Cooperation in Southeast Europe.
WB6 CIF is monitoring the progress of Action Plan's  implementation with a focus on the private sector's views and attitudes related to the benefits that this regional economic cooperation brings, and the report for 2022 will be presented during this week.
Regional cooperation is a key for overcoming the energy crisis. Solving the problems that arose from this crisis cannot be solved individually, but together with interconnection and competitiveness.
The budget support of 80 million euros that the European Union gives to deal with the crisis is important, but the 500 million euros that the EU will provide for the countries of the Western Balkans for joint investments in energy stability and diversification are extremely important for the region.
The realization of the Green Agenda for the Balkans requires regional cooperation and the building of regionally harmonized green policies. Regarding the achievement of the climate goals and the achievement of an economy with zero emissions, the biggest challenge is decarbonization, because on the one hand we are facing an energy crisis, and on the other hand with outdated technologies in the largest energy capacities.
The determination of the private sector is that the introduction of a region with full application of the four freedoms (free movement of people, goods, services and capital across the Western Balkans region) is key to ensuring more competitive and resilient companies in the region, and the Berlin Process plays a key role in the realization of this goal.
One of the key factors to build a prosperous region for us and an attractive region for investments, is to jointly – regionally revitalize and build our technological, scientific and research infrastructure.