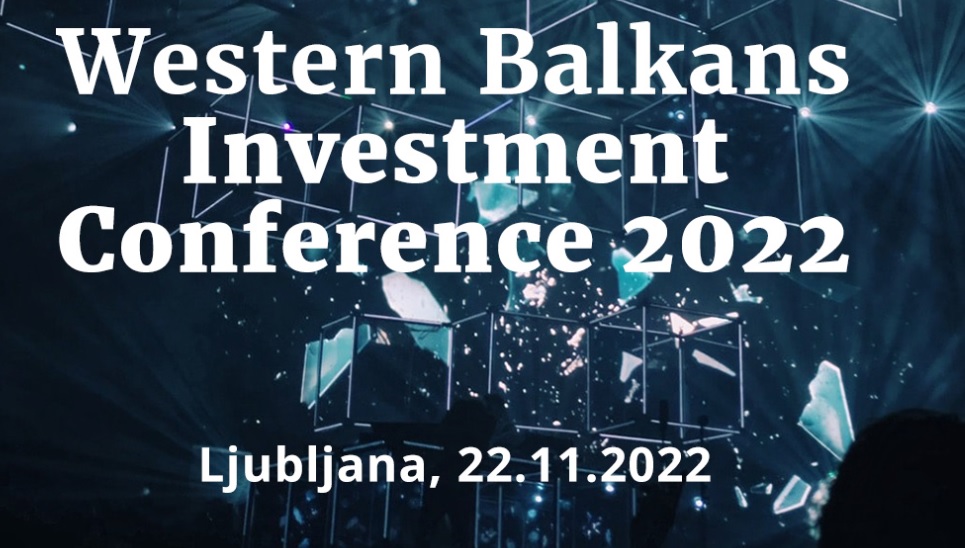 Western Balkans 6 Chamber Investment Forum (WB6 CIF) and Regional Cooperation Council (RCC) are jointly organizing Western Balkans Investment Conference 2022, the high-level event that will gather European investors from the region and beyond, with a view to present opportunities and benefits of investing in the region. The Conference will inform on the Common Regional Market and the opportunities it offers to foreign investors in the short and medium term.
The conference will seek to disseminate information on the investment framework, presenting opportunities and advantages of doing business in the Western Balkans region, showcase examples of successful investments to the region and support networking. Furthermore, the conference will present the comparative advantage of the Western Balkans region compared to other investments destination, in light of new global developments and nearshoring of supply chains.
This event will gather companies from Slovenia, Italy, Austria and Croatia, Western Balkans investment promotion agencies, ministries responsible for investment policy and promotion, regional organizations and international financial institutions and provide an inclusive and multidimensional discussion among the participants. In addition, the conference will offer the opportunity for B2G meetings during the networking phase of the event.
If you are  interested to learn more and invest in WB6 region, please register HERE and join us at the Western Balkans Investment Conference that will take place on November 22nd 2022, in Ljubljana, Hotel InterContinental.