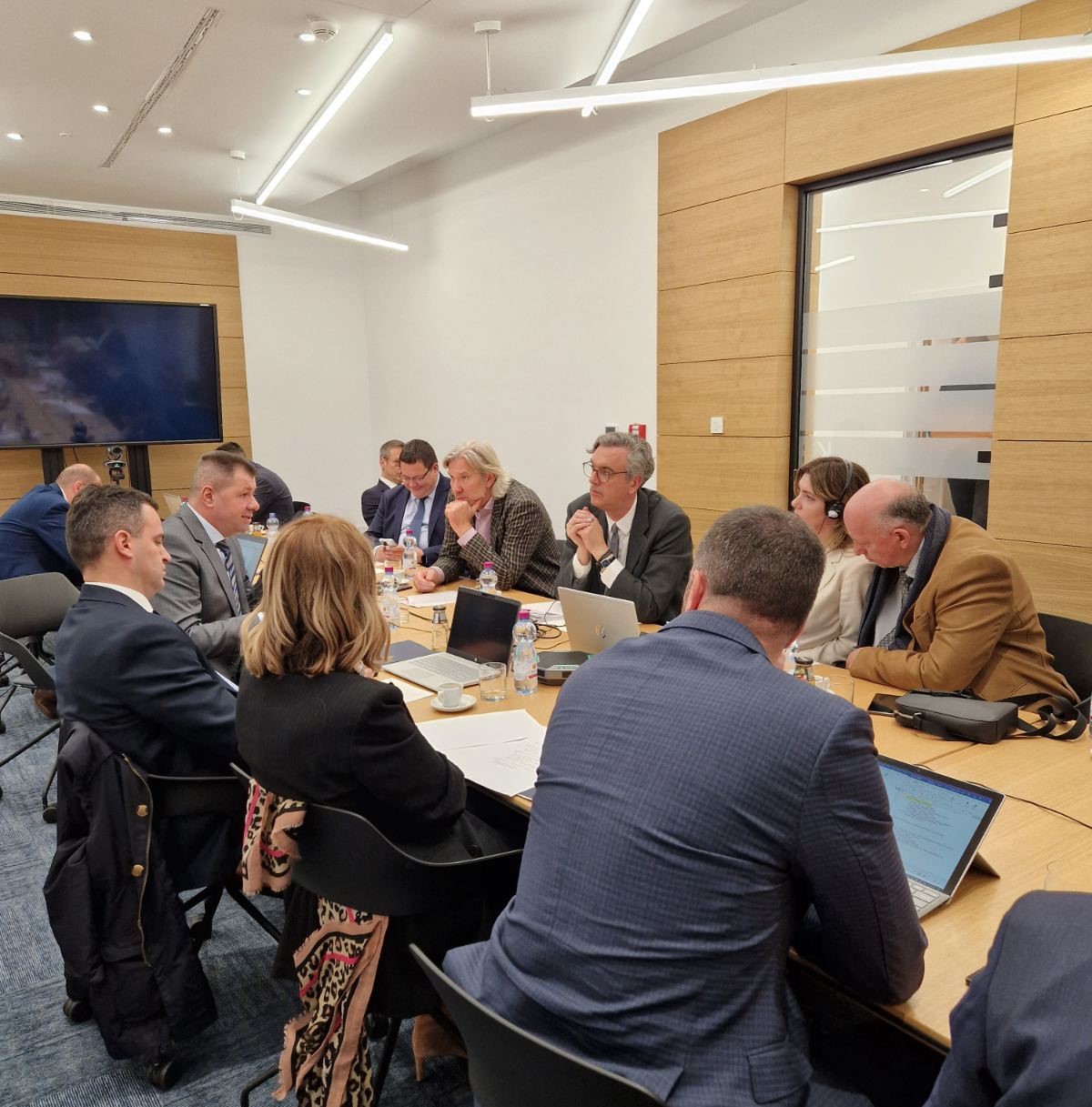 Uncategorized
23rd meeting of the Western Balkans Chamber Investment Forum Managing Board
On November 2nd, the 23rd meeting of the Western Balkans Chamber Investment Forum Managing Board took place in the Chamber of Commerce and Industry of Serbia, where was discussed on the key issues and challenges of the Western Balkans economy.
President of the Economic Chamber of Macedonia, Branko Azeski, proposed making an action plan for the establishment of a team that will quarterly analyse the progress achieved in the key fields of regional cooperation, such as the flow of goods, working permits and which will, in cooperation with the WB6 CIF Business Council, consider next steps in the struggle against high inflation and energy crisis.
Managing Board also announced additional funding of the budget of the Regional Challenge Fund, in the amount of 9.7 million euros, provided by the Swiss Agency for Development and Cooperation, and the process is expected to be finalized by the end of the year, which means additional funds for equipment, infrastructure and advisory services or vocational trainings, in the form of grants.
The Regional Challenge Fund was launched with funding support from the German Development Bank and is intended to support a consortium of educational institutions and companies which will support the introduction of a dual education system in the Western Balkans. The third consecutive public call for the allocation of funds is planned for April 2023.
Members of the CIF Managing Board once again highlighted the importance of the upcoming Investment conference in Ljubljana, which will gather investors from Austria, Croatia, Italy and Slovenia. Decision makers from the Western Balkans region, together with foreign companies that have been operating in the region for many years, will try to present the advantages of the region in comparison to other investment destinations.