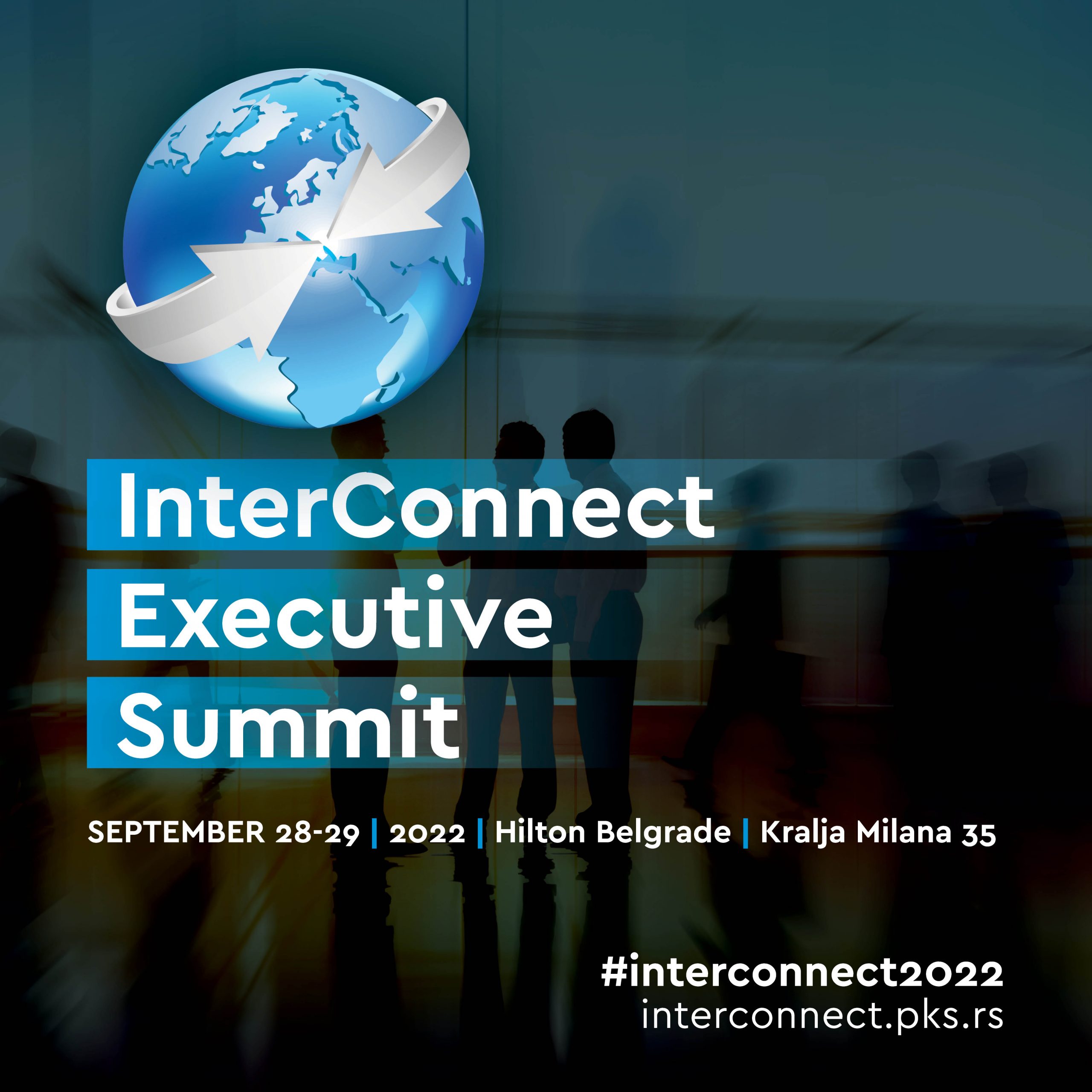 Uncategorized
InterConnect Executive Summit in Belgrade – Top upcoming business event in the region
Western Balkans 6 Chamber Investment Forum and Chamber of Commerce and Industry of Serbia are organizing the InterConnect Executive Summit, the top upcoming business network event in the Western Balkans region which will take place on September 28th – 29th, 2022 in Hilton Hotel, Belgrade, Serbia.
InterConnect summit is one of the most important upcoming business event in the Western Balkan region, which will gather and connect representatives of the region's business community with leading global companies and experts in the field of digital transformation and supply chain management. During the two-day summit, more than 200 owners and directors of companies will have the opportunity to connect with partners via the B2B platform, negotiate new deals, but also to exchange experiences with the world's leading experts on the latest trends, challenges and solutions in the field of economy, global trade and industry.
Speakers and guests of this Summit come from big multinational companies, operating on a global level, whose total turnover exceeds 50 billion euros and who have interest in cooperation with companies from the Western Balkan region. These are companies like Thyssenkrupp Automotive, INEOS, L'Oréal, Zentis, OSCE, Celonis, PUREM by Eberspaecher, Gedeon Richter, König Metall and others.
During this event, WB6 CIF will organize a panel called "Western Balkans as the new nearshoring destination that can strengthen EU supply chain resilience", where representatives from leading global companies and representatives of the WB6 business community will exchange experiences in doing business in the WB region, challenges they face and what can be improved in order to encourage investments in the region.
For more information, please visit InterConnect website where you can find more on the Agenda, participants and registration.