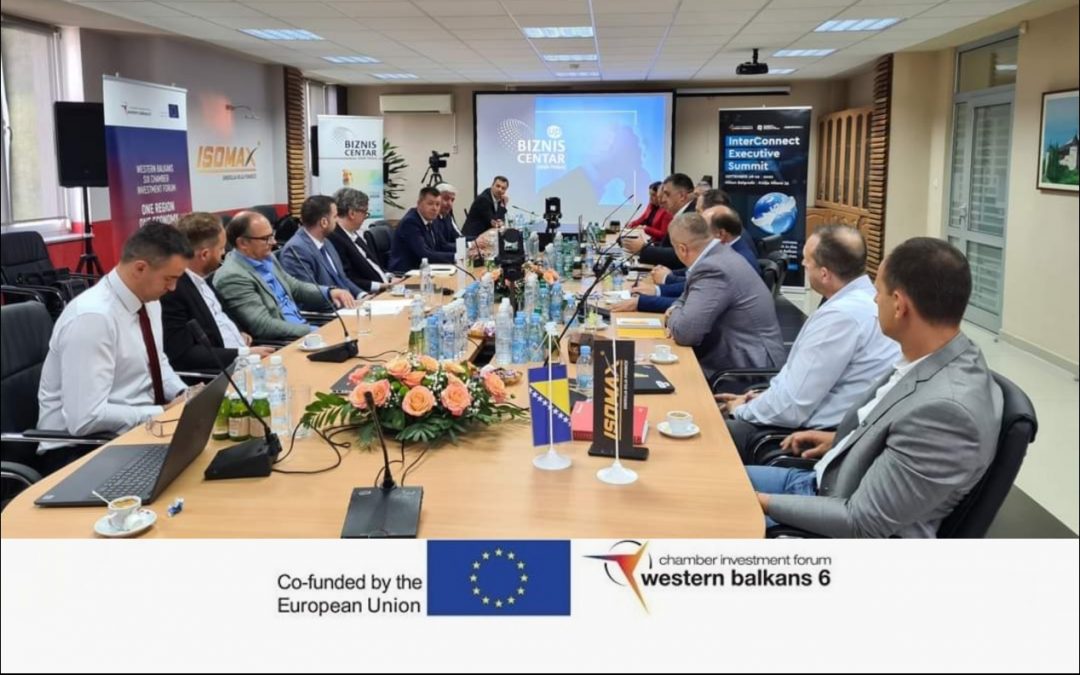 Tešanj, a municipality in Bosnia and Herzegovina hosted the delegation of the Western Balkans Six Chamber investment forum during their two-days visiting Bosnia and Herzegovina
This municipality is also called the little Switzerland since in it operates around 2.500 commercial entities, 43.000 inhabitants, its annual economic income is 1.7 billion BAM. Tešanj exports into 70 countries worldwide and its annual value is 480 million KM. Many foreign investors from Germany, Italy, Netherlands, and Slovenia operate in this municipality.
The visit started with the meeting of WB6 CIF representatives with the Association of Entrepreneurs Business Center Jelah – Tesanj, Bosnia and Herzegovina. During the meeting, three companies from Tešanj: HIFA doo, AS HOLDING and MADI doo, presented their business from its start till now. After presentations the discussion was opened and it was the oportunity for all the participants to ask and answer on many questions related to improving business cooperation and improve business climate in the Region.
After the meeting, WB6 CIF Managing Board held its 22nd SESSION and discussed different issues mostly related to future activities and promotion of the region during the upcoming events planned till the end of 2022.
The representatives of WB6CIF visited the production facilities of the companies: INOX AJANOVIC, AP ATELIER , ARTISAN in Tešanj and LB PROFILE in Doboj. An excellent example of regional business cooperation is between the company "LB Profile" from Doboj and the Serbian company "Alatnica Barovic" from Obrenovac. The machine for the production of reinforcement for PVC was purchased in Serbia and will enable "LB Profile" to market its products worldwide.
WB6CIF delegation also had a working lunch with the Mayor of Tešanj, Mr. Suad Huskić during which the current situation in the municipality of Tešanj was discussed and it was proposed to organize the presentation of the potentials and business opportunities of Tešanj, Doboj and Teslić in Belgrade.
Presidents Čadež and Egrlić, on behalf of WB6 CIF, awarded Mr. Golubović, ex-president of the Chamber of Economy of Montenegro. They thanked Mr. Golubović for sharing his knowledge and experience and for making an invaluable contribution to the improvement and strengthening of WB6 CIF.