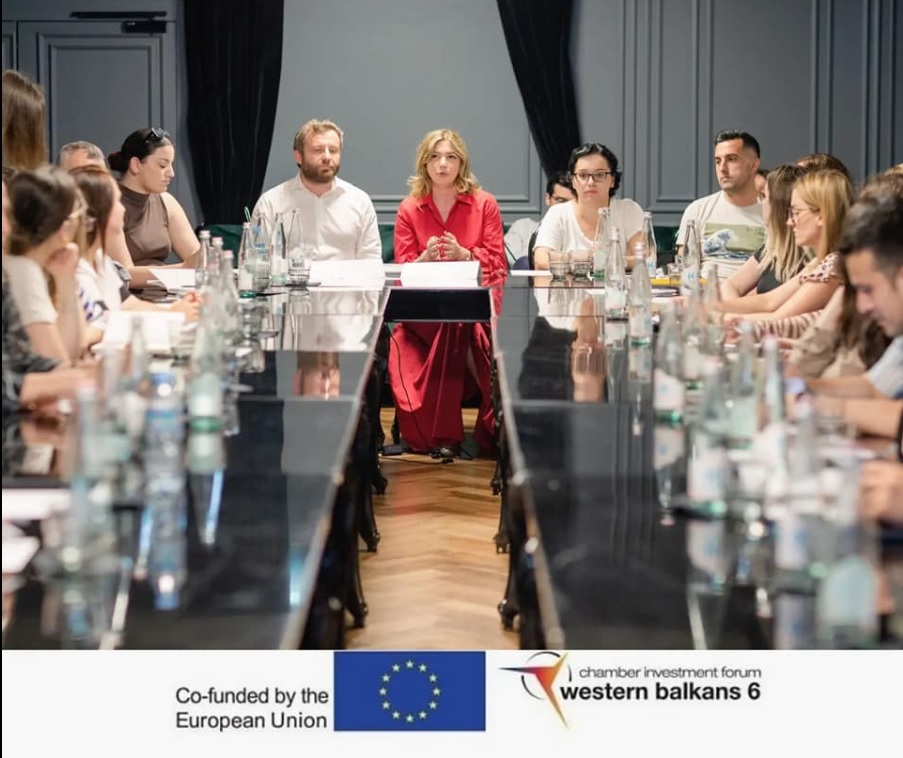 The Union of Chambers of Commerce and Industry of Albania successfully organized the "Digital marketing" training on June 23, 2022, in an event with a wide participation of business representatives.
The training was organized in cooperation with WB6 CIF and with the support of the EU Commission and brought together representatives from about 50 Albanian companies, who had the opportunity not only to be trained, but also to be involved in discussions and exchanges of experiences and opinions on issues such as:
Digital marketing strategies;
Implementation of best practices;
Marketing communication using digital media; etc.
The training was led by Prof. Mr. Mirdaim Axhami, with a wide portfolio of experiences in the field of digital marketing, who shared his experience with all those present, also doing brainstorming.
At the end of the training, certificates were also given to those present.
This training is part of a good agenda organized by the Union of Chambers of Commerce and Industry of Albania, with topics dedicated to the service of entrepreneurship.