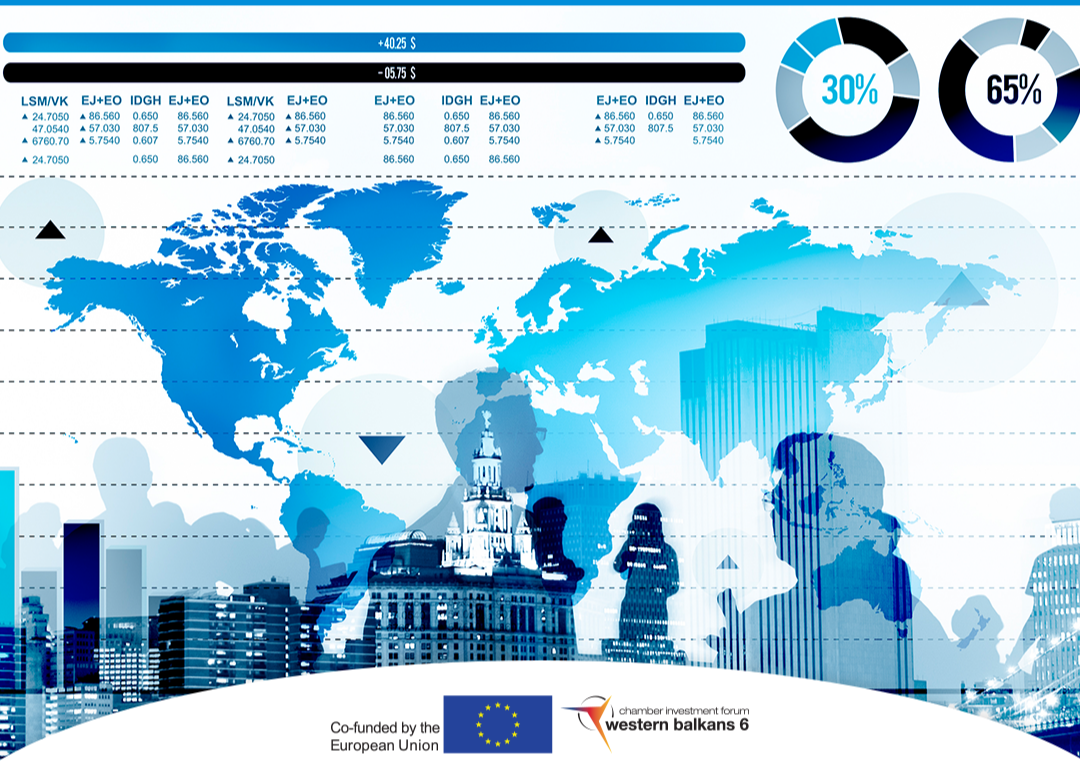 Western Balkans Six Chamber Investment Forum (WB6 CIF) invites you to participate in the presentation of the Report that will be held online as a side event during the CEFTA week, on Tuesday, December 14th 2021, starting at 10h.
Western Balkans Six Chamber Investment Forum (WB6 CIF) and its Business Council committed to monitor the implementation of the Common Regional Market Action Plan (CRM AP), with the intention to provide continuous feedback to the policy makers, national authorities and all interested stakeholders on the reflections of the business community on the implementation of this key document of the regional economic agenda, in view of the direct and tangible improvements in the business climate in the region, easing doing intraregional business.
This report provides insights of business community to assess potentials of common market by drawing lessons from actual stage of economic development and COVID-19 crisis, as well as define and report on key performance indicators on Western Balkans Common Regional Market AP.
Moderator of this event will be Ms. Tatjana Shterjova Dushkovska, Secretary General of WB6 CIF. Introductory remarks will be held by Mr. Marko Cadez, President of the Managing Board of WB6 CIF.
After the introductory remarks will follow presentation of the report, which will be held by Mr. Bojan Stanic from the WB6 CIF Regional Centre for Economic Analysis. The event will end with open discussion with regional stakeholders and representatives of the private sector.
Registration for the event is available at the link https://us02web.zoom.us/meeting/register/tZYudOqupz4sG9ejOgIH9dJDI4c1DMMlb33u 
* Working language of the event is English.