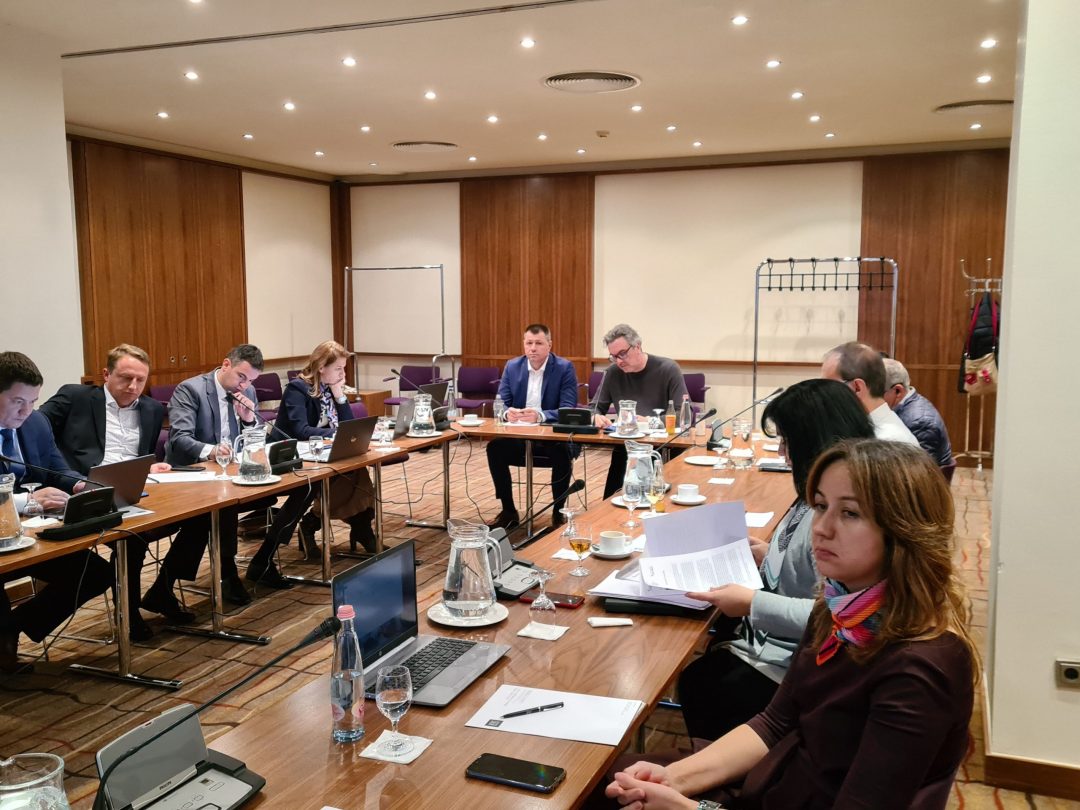 Representatives of the Wester Balkans 6 Chamber Investment Forum held the 18th session of the Management Board, which was chaired by the President of the Board and the President of the Chamber of Commerce and Industry of Serbia Marko Čadež.
During the session it was discussed about realized WB6 CIF activities  and also activities that need to be realized in the next period. Special attention was paid to the information on the activity of mapping suppliers from the Western Balkans region, which started in June 2021, and is planned to be completed by the end of December 2021. This activity involves gathering information on more than 2,000 potential suppliers, excluding existing suppliers that are part of large global conglomerates and are already present in the region, and investors in four sectors; light production; car industry; agri-food industry; circular economy.
The mapping activity includes collection of the following data for the companies: basic company data, data on production capacities (key products, key applied technologies, applied certificates, position in the supply chain, countries in which they export, etc), financial data, product capacity ( for each HS code), specific product details, etc.
The meeting ended with  the request of the six chambers of commerce of the region to the European Union to enable visa liberalization for the citizens of Kosovo, because, as President Chadez pointed out, there is no economic growth and development of small and medium enterprises while people cannot travel and negotiate jobs.