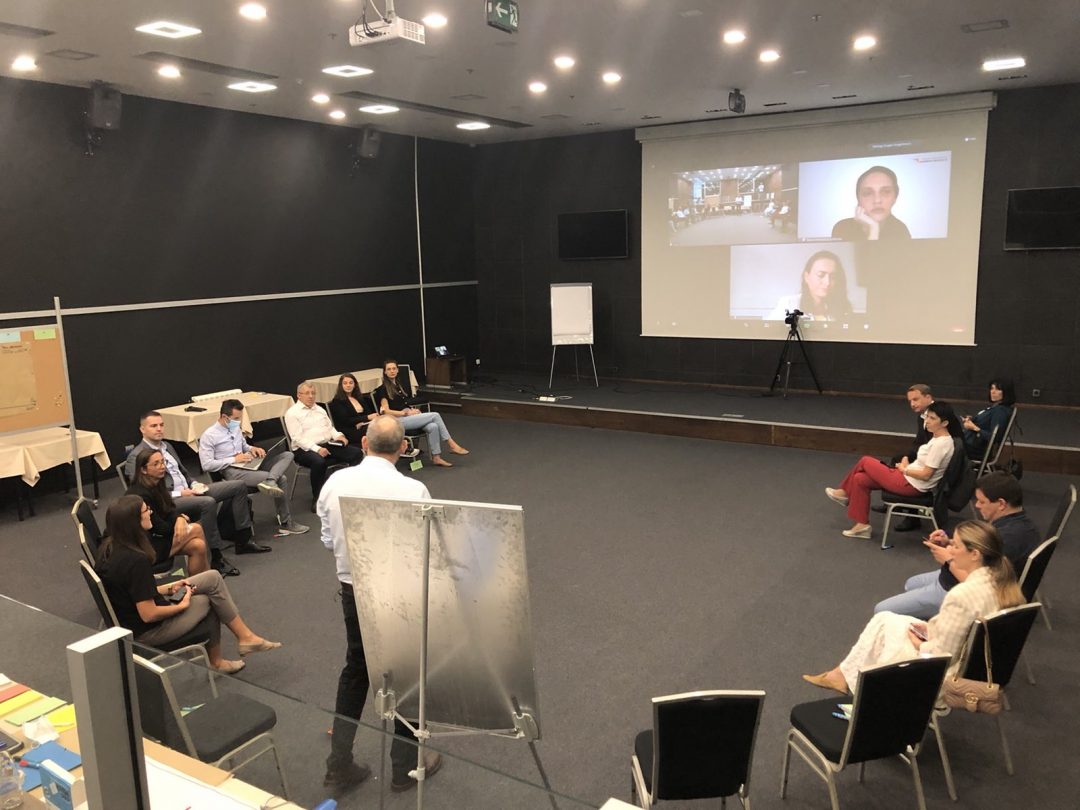 KVP
Chamber Partnership Western Balkans project supports strengthening CIF as a self-sufficient and stable organisation
On the 28th and 29th of September, the national coordinators for the Western Balkans Six Chamber Investment Forum (WB6 CIF) and national staff working on regional cooperation projects gathered in Budva, Montenegro, to work on a strategy for the future to strengthen CIF as an organisation. One of the focus questions was: How can CIF operate independently as an umbrella organisation and become a stable partner for the chambers, international organisations and the business sector?
Part of the first workshop day was to become aware of what successes CIF has already achieved, what obstacles still stand in the way of the organisation's development and how it can overcome them.
The takeaways were that CIF already has several successes to build on, especially during the Covid-19 pandemic: The establishment of the Green Corridors for the free movement of goods and increased visibility of the organisation. One of the vital success factors for CIF in the past was its engaged and motivated team and its flexibility to handle various projects and activities in a challenging and dynamic environment.
However, during the workshop, the CIF coordinators also mentioned obstacles that need to be overcome for CIF to effectuate its operational potentials, such as political hurdles (e.g. Belgrade-Pristina dialogue, restrictive visa regime between Kosovo and B&H) and the lack of financial and human capacities.
The workshop concluded that CIF is a unique and vital organisation for the local business sector that operates independently of political conflicts in the Western Balkans and, thus, has an integrating effect. Therefore, CIF has set goals and steps to strengthen this role in the region.
The Chamber Partnership Western Balkans project would be more than happy to continue supporting the implementation of steps to strengthen CIF as a self-sufficient and stable organisation in the Western Balkans.