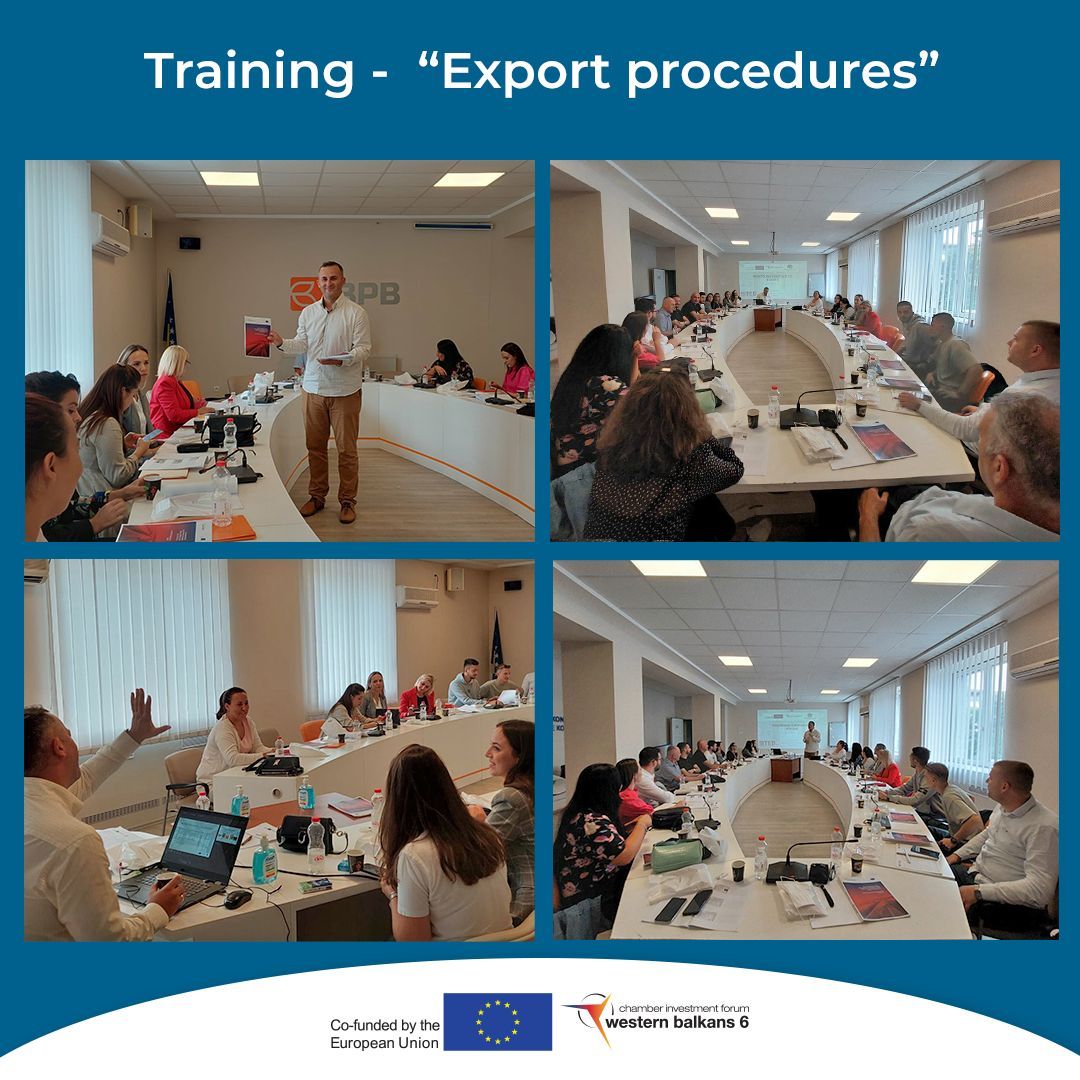 The online workshop "EXPORT PROCEDURES" in organization of KOSOVO CHAMBER OF COMMERCE, funded by the European Union and supported by the Chamber Investment Forum WB6, has been successfully implemented.
The training was held on August 25th and 26th. It was intended for small and medium enterprises , self-employed and other persons who are in the process of establishing creative ideas for articles aimed at the international market. Main discussion topics entitled for this training were the following:
• Export potentials and importance for our country;
• Main actors during customs procedures;
• How can the export procedure be organized?
• What steps should be taken before the export procedures are ready?
• Documentation needed for export?
• Actors to be engaged for export?