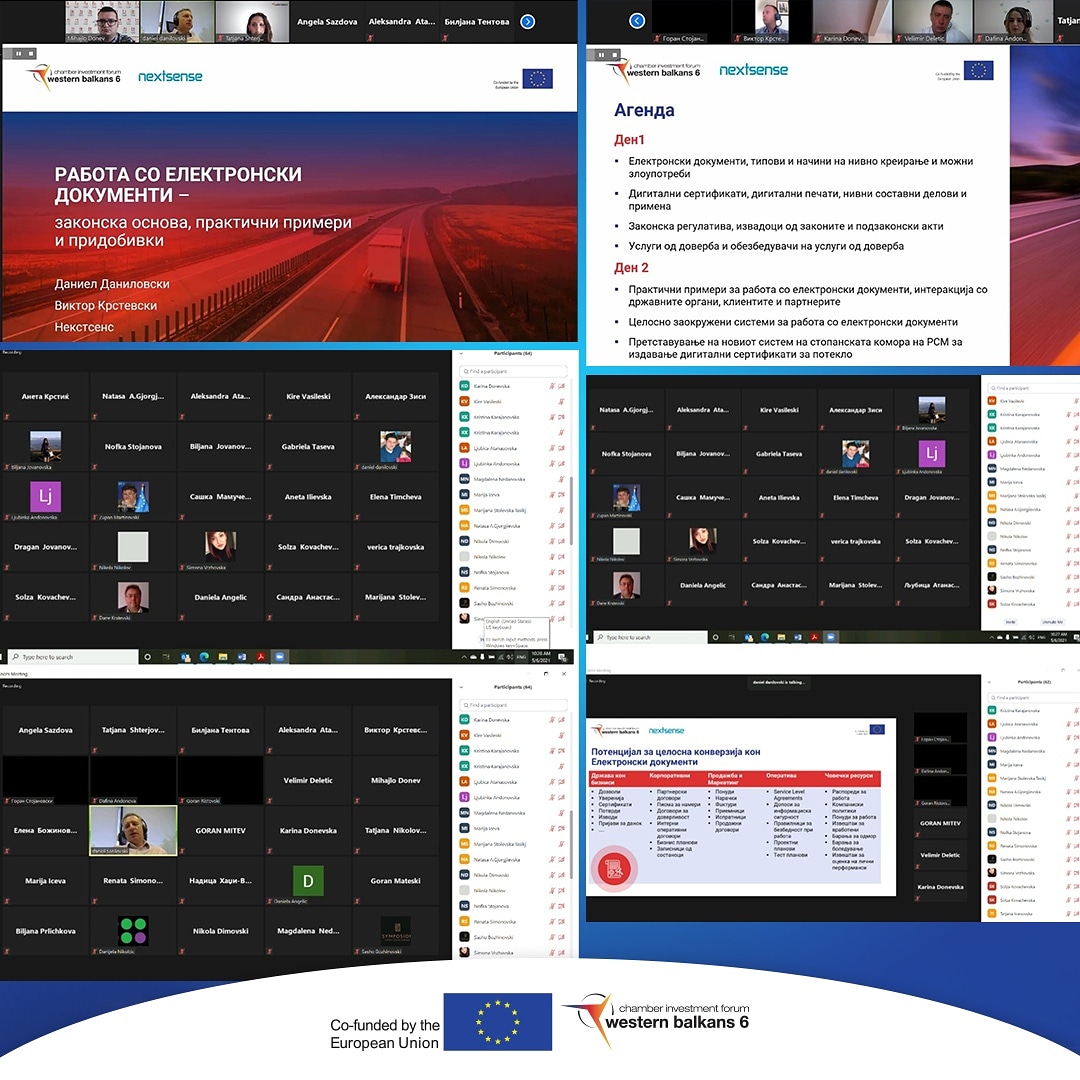 The online workshop "Working with electronic documents", as a part of the project "EU Project support to the Western Balkans Six Chamber Investment Forum", has been successfully implemented.
The Economic Chamber of North Macedonia, in cooperation with the company "Nehtsense" in a period from 6 to 7 of May 2021 realized a free webinar dedicated to the process of creating comprehensive digitalization through the application of electronic documents.
The event was opened by Dr. Tatjana Sterjova-Dushkovska, WB6 CIF Secretary General, who said that the seminar was part of the project "EU Support to the Western Balkans Chamber Investment Forum", which is focused on supporting small and medium enterprises in the region. These activities are directed towards internationalization of operational activities, with emphasis on easier access to sources of funding, creating start-up companies and encouraging research and innovation.
More than 70 participants had the opportunity to learn more about solutions for working with electronic documents that was presented by digital transformation experts from the company "Nextsense".