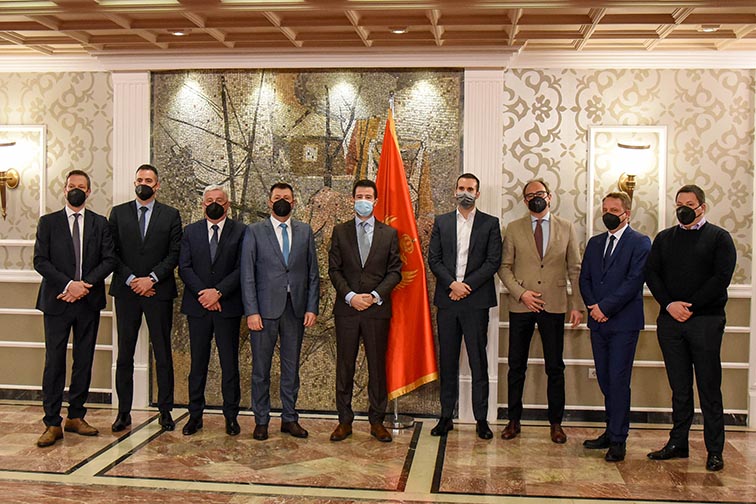 Uncategorized
WB6 CIF Managing Board at the meeting with Ministers of the Montenegrin Government
At today's session of the Management Board in Podgorica, the Chamber Investment Forum of the Western Balkans Six (WB6 CIF) appointed a new Secretary General, Tatjana Sterjova Duskovska from the Chamber of Commerce of Northern Macedonia. With a new strength and fresh energy, CIF will continue to fulfill its mission and act as a key representative of the region's economy.
After the session, CIF representatives held a meeting with the Montenegrin Government Minister of Finance and Social Welfare, Mr. Milojko Spajić and Minister of Economic Development, Mr. Jacob Milatović.
"The Government of Montenegro is committed to improve cooperation with the private sector, in the part related to the creation of trade policy, identification of economic priorities and understanding of its commercial interests in the process of formulating and implementing reforms. It is very important that we, as representatives of the Government, understand how Montenegro and the Montenegrin market are perceived by businessmen from the region.", said Minister Spajić.
"I strongly support the idea of economic integration of our region, which I wrote about in my book" The Western Balkans Regional Economic Area: From Economic Cooperation to Economic Integration ". The Ministry of Economic Development is in charge of implementing trade policy, and thus monitoring CEFTA 2006 and the trade part of the Common Regional Market Action Plan 2021-2024, regarding the free movement of goods and services. We want our economy, together with the economies of the region, to achieve maximum benefits through the implementation of activities that this Action Plan envisages, and you have a true partner and promoter in us. Precisely because of that, we want to launch a regional Innovation Fund, which will connect our region even more strongly.", emphasized Minister Milatović.
WB6 CIF has been a strong voice of the economy for which a regional cooperation has no alternative. It will continue to support creation of the Common Regional Market in accordance with the Action Plan adopted in Sofia. The visibility of CIF  is being achieved and that  imposes additional obligation on us to be more efficient and functional for our members and to react quickly to their requests.