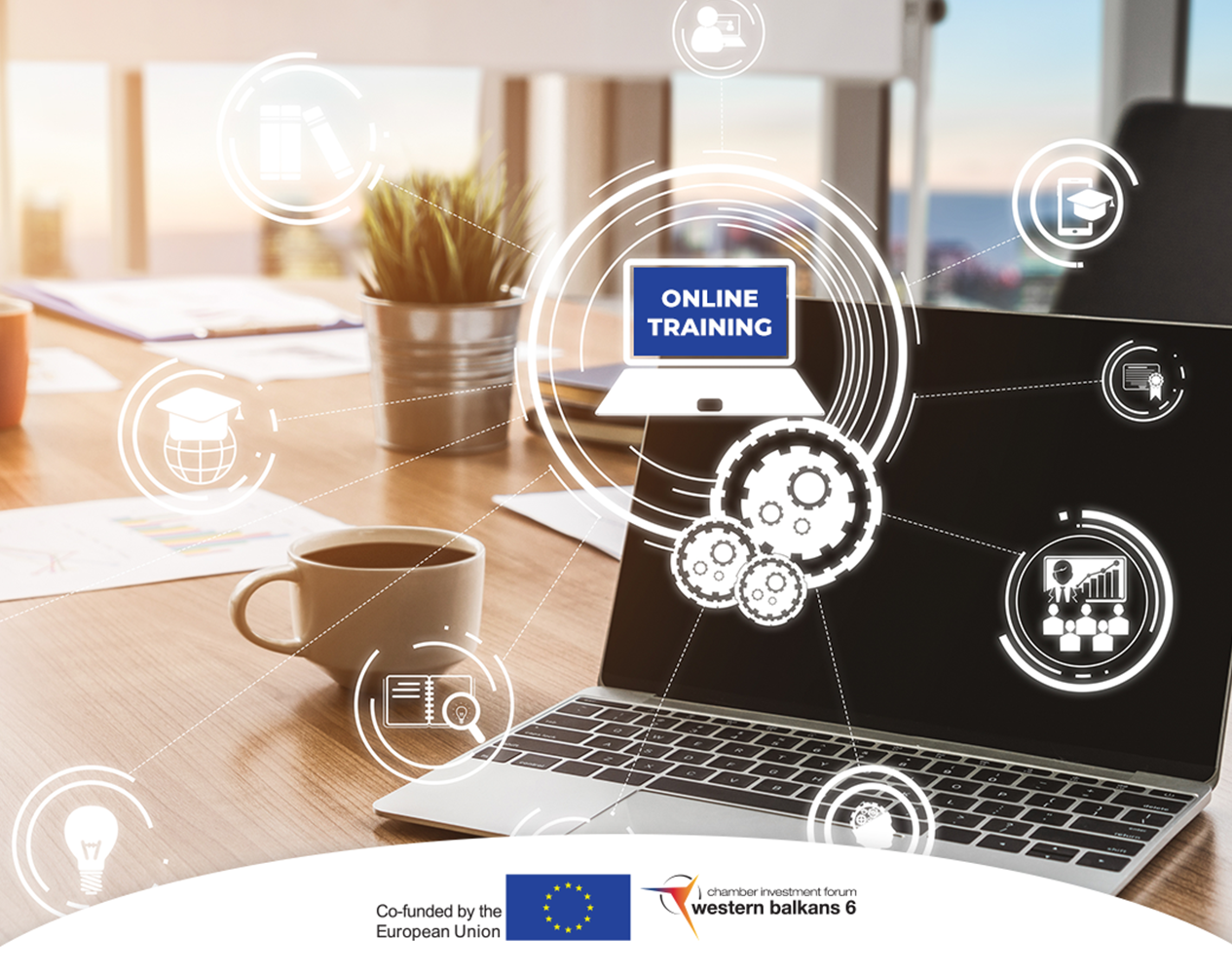 On behalf of the Western Balkans 6 Chamber Investment Forum, the Chamber of Commerce of Kosovo is organizing an online training on Online Selling. The training will be held in Albanian language via online platform GOOLE MEET. All interested member companies of the WB6 CIF founding chambers may apply free of charge.
The training will be consisted of two blocks and Q&A panel on Monaday, 14th December, Tuesday, December 15th and Wednesday, December 16th. The topic on the first day will be related to the Communication, Research, Presence online, Approach to sales and its methods. The second day will be related to the TMA – Total market available, Establishment of the sales process, 7-step sales process table and the third day the event will be dedicated to Marketing strategy, Find the right product niche, Pick a name for your brand, and Create your online store.
Interested participants can register via the link (https://forms.gle/wX4oCWUy26cCwHQP6 ). The final agenda and PPT presentations will be sent to registered participants two days prior the start of the training.