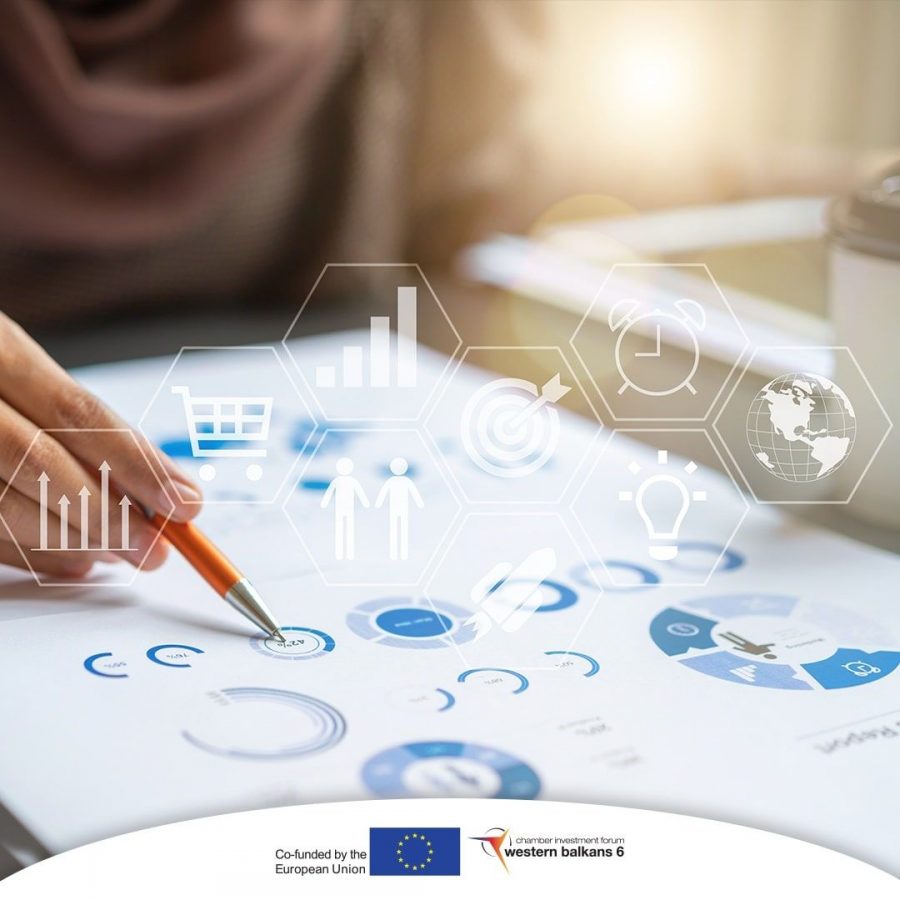 EU projects
Invitation for the webinar "Market analysis, Market potential and Market entry"
The Western Balkans 6 Chamber Investment Forum is pleased to invite you to an online seminar (webinar) on the topic "Market analysis, Market potential and Market entry" which is being organized within the EU funded project "EU support to the Western Balkans 6 Chamber Investment Forum".
The Main topics that will be presented are: How to analyze the size and the structure of a market; How to assess and quantify market potential;  How to enter a market;  How to set up the necessary contacts and connections to do so.
This two-day webinar with the aim of strengthening the capacities and professional competences of employees of companies from the WB6 region will be held on July 1st and 2nd, 2020 through the online ZOOM application/platform.
The lecturer at the webinar is Mr. Jörg Hilber, a consultant from Switzerland, with many years of experience in this field.
The webinar will be held in English language and will be free of charge. However, there is a limited number of participants (100 participants), and the first one hundred participants that will fill the application will be accepted. So, hurry up and register here.
The deadline for submitting the forms is Tuesday, June 30th, 2020.