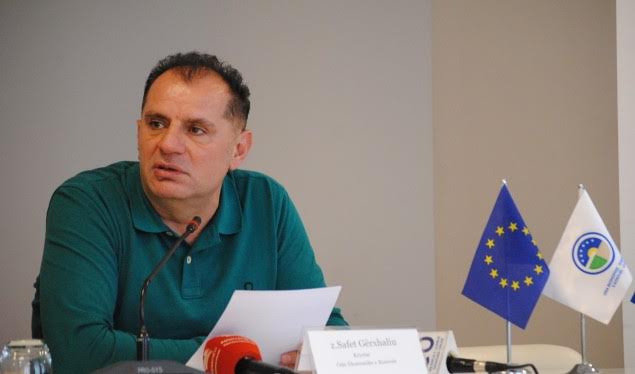 Opinion piece written by Mr. Safet Gerxhaliu, General Secretary of the WB6 Chamber Investment Forum
We are witnesses of a bitter reality that is created in the Western Balkans, where populism and the attempt to embellish the past are destroying the future.
I want to believe that the way out of such a situation is through dialogue, partnership and normalization of good neighborly relations, especially in the Western Balkans. This dialogue and cooperation must be a function of the future, a future that must be built on education, economics and development, environmentalism, innovation, the circular economy, in the spirit of European integration and beyond, and especially in the rule of law as a guarantee of achieving these multidimensional objectives.
I am pleased that last week in Berlin, the agreement to restart air flights between Kosovo and Serbia was reached with the support of USA and Germany, so I believe it is an important step that we should thank our international friends for supporting such an agreement that transcends bilateral importance and such an agreement generates a positive regional, European and global effect.
This agreement besides the uncontested economic importance, also entails political, strategic and above all psychological and social importance. Accordingly, it is a step that will also contribute to improve the image of the Western Balkans, which is the objective of the WB6 Chamber Investment Forum.
Co-operation between the Kosovo Chamber of Commerce and the Serbian Chamber of Commerce has been a priority during my time as president of the Kosovo Chamber. In this regard, we should thank the president of the Serbian Chamber of Commerce, Mr. Marko Čadež, for his willingness to jointly eliminate barriers for doing business through dialogue and also to promote together the Western Balkans from a region of crisis to a region of perspective and development vision.
We have identified the pillars where we should be oriented to further economic cooperation, and in this regard we have concluded that agreements should be made in the fields of aviation, railways, post and telecommunications, veterinary agency, customs, document harmonization and standardization.
At that time this initiative was expected with skepticism, but today such orientation is partly reality. I want to believe that such ideas we have developed together will be a reality and an obligation in the future.