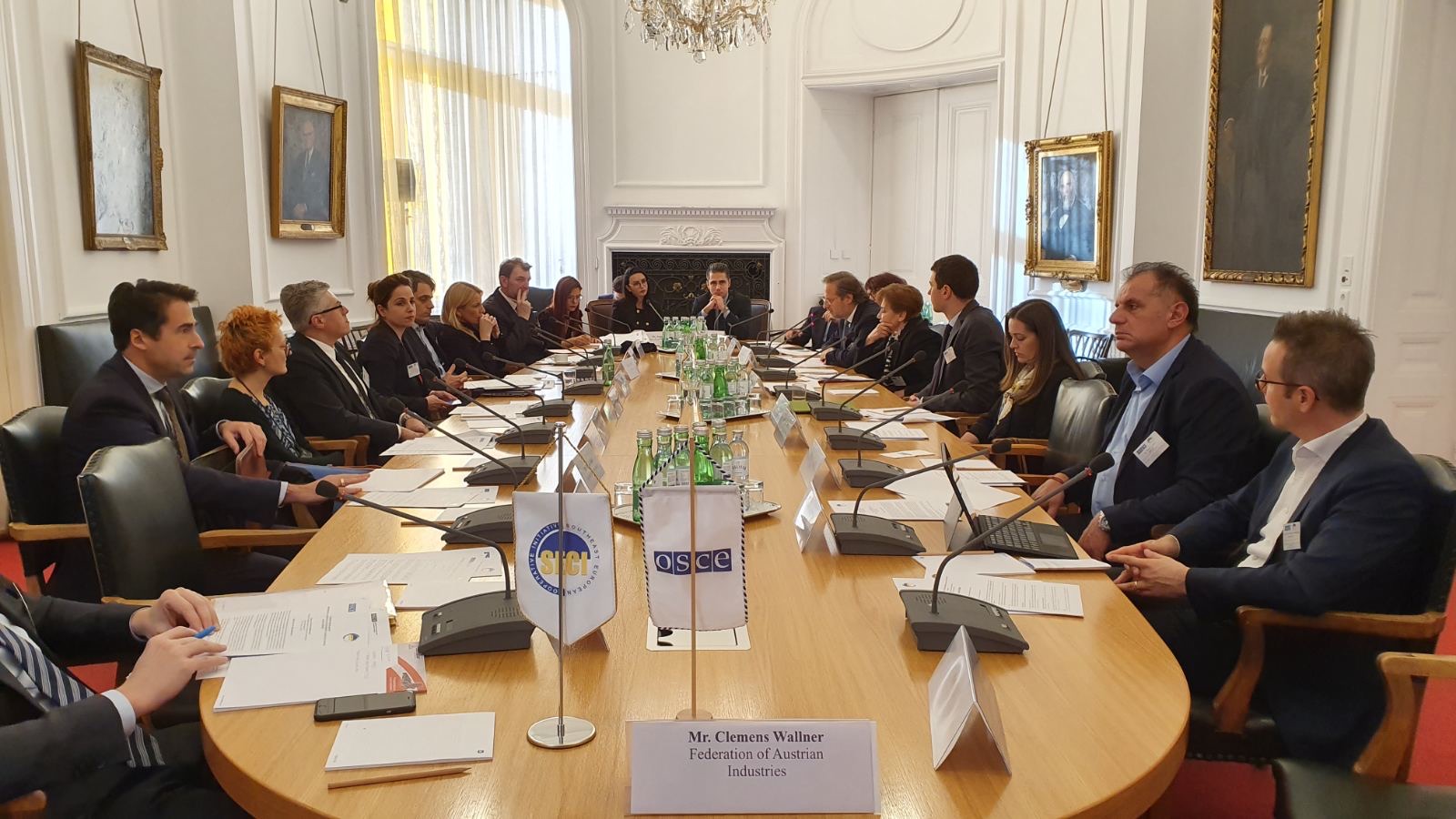 Uncategorized
Attracting foreign investment as a crucial factor for stability in low and middle-income economies
WB6 CIF Secretary General Mr. Safet Gerxhaliju, together with representatives from the private sector, chambers of commerce, and business associations from South-East European countries, participated at the event organized by the OSCE and the Southeast European Cooperation Initiative (SECI) in Vienna.
All the participants stressed the importance of attracting foreign investment as a crucial factor for stability in low and middle-income economies.
During the seminar, participants discussed the perspectives of the private sector and obstacles faced while conducting business in South-Eastern Europe. Experts from different international and regional organizations also highlighted economic governance issues that are integral to a healthy investment climate such as legal and regulatory frameworks, and integrity and transparency, among others.
The workshop concluded with a set of recommendations and examples of good practices for the private sector, business associations, and international and regional organizations to consider in promoting a positive investment climate in the region.
https://www.osce.org/secretariat/439232