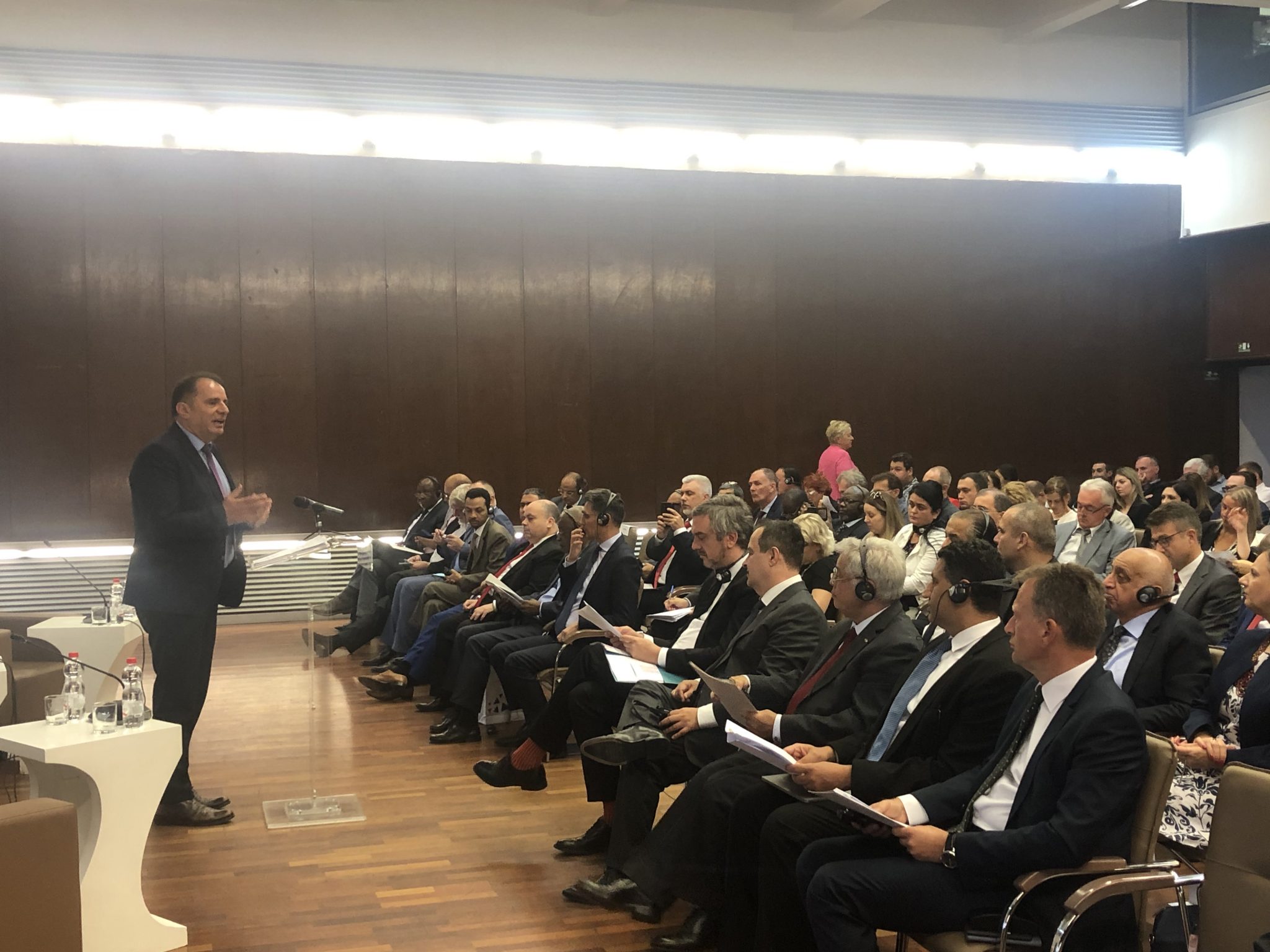 Uncategorized
Free trade with the African Union – a chance for the Western Balkans economy
The Chamber of Commerce and Industry of Serbia, founder of the WB6 Chamber Investment Forum, hosted the Business Conference "Continental Opportunities of Trade and Investment Cooperation between Africa and Western Balkan: Serbia as a Case Study". The Conference was attended by more than 150 participants from the Western Balkans and the African Contintent.
In his opening remark, Marko Cadez, President of the Chamber of Commerce and Industry of Serbia (CCIS) and the WB6 CIF Managing Board stated that Africa and the Western Balkans are working intensively to develop their respective regional markets, there are great opportunities for stronger economic ties between the two regions, and the objective is that thgrough further cooperation we come to the signing of a free trade agreement between these two regions.
Exports of all six Western Balkans ecomonies to Africa were worth only 314 milion USD, while infividually Serbia sold about 200 milion USD worth of goods last year, Cadez reminded. The President of the Chamber assessed that the conference was taking place at an important moment when both Africa and Western Balkans were intensively working on developing their regional markets, adding that the desire for cooperation between two regions led to the singning of the Free Trade Agreement of the Western Balkans and the African Union. This would mean that a 1.2 billion consumer market is opening up for our business community, which is a great opportunity for increasing exports, cooperation, but also for sharing modern technologies and knowledge. Cadez mentioned more areas as promising for successful cooperation and sectors ranging from traditional agriculture and industry through services and technology transfer to products of the growing IT sector.
The Secretary-General of the Western Balkans Investment Forum WB6, Safet Gerxhaliu, pointed out that the unification of the six chambers of the Western Balkans, which was initiated by Serbian Chamber of Commerce and its President Cadez, is a great chance for the development of the economies of those countries. "The African continent has great potential for cooperation. The fact is that the region of the Western Balkans has an economy growth of four percent, and that level of growth also have Africa, i think that is not enough when you look at the growth of China and India. That is why, by working together, we can increase the growth of the economy", said Gerxhaliu.
Ivica Dačić, Serbia's First Deputy Prime Minister and Minister of Foreign Affairs, urged businessmen that they need to be present in Africa as much as possible, stating that there is plenty of room for strengthening co-operation, both quantitatively and qualitatively.
"We are also ready to improve cooperation in the field of energy, and i also believe that there are potentials for connecting small and medium-sized enterprises from our countries and regions. We are particularly interested in re-engaging our construction companies and operatives in this sector, and when i talk about it i am referring specifically to the countries of northern Africa, but also to sub-Saharan Africa", said Dačić.
With the African Union and countries of the African continent, we should fight for a free trade system, Dačić said, and mentioned that some Serbian companies are already present in that market.
Ambassador of Algeria in Serbia H.E. Abdelhamid Chebchoub, doyen of the group of African ambassadors accredited in Serbia who stated that African countries are constantly making progress in the fields of political stability, socio-economic development and good governance.
He pointed out that a continental Free Trade Zone was formed in May 2019, comprising a market of 1.2 billion people, which could open trade flows worth 3000 billion USD. "I hope that the Balkan entities will succeed in establishing themselves as partners in the development of the African continent," Chebchoub said.
H.E. Amr Aljowaily, Ambassador of Egypt in Belgrade remarked that African businessmen have come to Belgrade to "make money" with businessmen from the Western Balkans and boost trading based on good political and friendly relations. He announced that an investment forum concerning infrastructure would be organized in Cairo on November 23 and 24 and invited construction companies from the Western Balkans to participate.
The Head of Trade and Industry at the African Union Commission Hussein Hasan Hussein pointed out that today's business conference is an opportunity to consider how to strengthen trade ties between African Union countries and the Western Balkans, and for Africa to present a continental free trade agreement that has made the African market a unique destination for investments.
State Secretary at the Ministry of Trade Stevan Nikčević congratulated the African countries on the Continental Agreement, adding that such documents exist in the Westrn Balkans as well. Despite the new free trade agreements, Nikčević pointed out, it has been shown that the largest foreign trade partners are precisely the countries that have been so historically. He stressed that the Serbian government will be at the service of businessmen in order to remove all barriers and non tarif measures that "hinder" the cooperation between countries of Africa and the Western Balkans.
After the plenary part of the conference, panels were held presenting the economic and investment potentials of the Western Balkans and African Union regions.